Child Care Resource and Referral
Chances And Services for Youth is the CCR&R agency that serves 11 counties in West Central Indiana: Clay, Greene, Monroe, Montgomery, Morgan, Owen, Parke, Putnam, Sullivan, Vermillion and Vigo. For help finding CCR&R agencies in other counties not listed above, please click here. CASY's CCR&R serve early education professionals by offering quality professional development opportunities and support, including the Paths to QUALITY™ program. CASY Child Care Resource and Referral staff can offer onsite services and professional development to assist your program.
Professional Development
CASY CCR&R supports providers with professional development to opportunities to aid your program in increasing quality, managing behaviors, managing staff, and more. We offers a variety of professional development opportunities to meet your needs.
Paths to QUALITY™
Paths to QUALITY™ connects child care professionals with the tools and support they need to create high-quality learning environments for children. As an early childhood or youth professional, you work hard to ensure that the children in your care are safe, healthy, and learning and play a critical role in children's ability to succeed. By providing high-quality care and education, you demonstrate your commitment to these children and their long-term success. You make sure that each child is ready for school and prepared for life, and Paths to QUALITY™ recognizes and rewards you for that. Paths to QUALITY™ helps you and your program provide high-quality care and education through free resources, cash and non-cash incentives to help you advance to the next level of quality, professional development opportunities, and one-on-one coaching to help you move through Paths to QUALITY™. To find out how you can benefit, go to Paths to QUALITY™, or contact CASY Paths to QUALITY™ Master Coach Danielle Riddell at driddell@casyonline.org or phone 800-886-3952, ext. 25.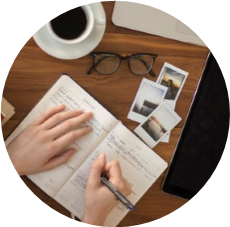 Becoming a Provider
In Indiana, you can provide quality care through a number of different avenues. Our Orientation I course will introduce you to those different types of care and will help you determine if you're ready for the responsibilities of running a child care. The course provides the information you need to get on the right path for you and the children you plan to serve. This includes:
Health and safety information
The basics of building a child care business
Resources to help you make the decision of which type of care you would like to provide
Completion of Orientation I is required for those planning to open a licensed home or center in Indiana. It is strongly encouraged, although not required, for those opening an unlicensed registered ministry.