Child Care Resource and Referral
Chances And Services for Youth is the CCR&R agency that serves 24 counties across Central Indiana: Bartholomew, Brown, Clay, Delaware, Fayette, Greene, Hancock, Henry, Johnson, Madison, Montgomery, Monroe, Morgan, Owen, Parke, Putnam, Randolph, Rush, Shelby, Sullivan, Union, Vermillion, Vigo, and Wayne Counties. For help finding CCR&R agencies in other counties not listed above, please click here. The four core CCR&R service categories include:
Parent education and referral support

Program services

Public awareness and engagement

Data collection and analysis
These activities include providing resources to programs that wish to access TA supports around caring for and teaching infants and toddlers, school age children, children with special needs, and children whose primary language is not English; providing training, including training mandated by federal or state statute; conducting consumer education activities, including family referrals and community based outreach; building community based collaborative partnerships that support the state's vision and priority areas; collecting data pertinent to Early Childhood Education and Out-of-School Time programs in Indiana; and participating in activities related to increasing the quality, affordability and accessibility of ECE and OST programs.
Paths to QUALITY™
Paths to QUALITY™ connects child care professionals with the tools and support they need to create high-quality learning environments for children. As an early childhood or youth professional, you work hard to ensure that the children in your care are safe, healthy, and learning and play a critical role in children's ability to succeed. By providing high-quality care and education, you demonstrate your commitment to these children and their long-term success. You make sure that each child is ready for school and prepared for life, and Paths to QUALITY™ recognizes and rewards you for that. Paths to QUALITY™ helps you and your program provide high-quality care and education through free resources, cash and non-cash incentives to help you advance to the next level of quality, professional development opportunities, and one-on-one coaching to help you move through Paths to QUALITY™.  For more information contact the SPARK Help Desk at 1-800-299-1627 or visit www.IndianaSPARK.com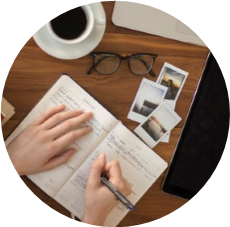 Becoming a Provider
In Indiana, you can provide quality care through a number of different avenues. Our Orientation I course will introduce you to those different types of care and will help you determine if you're ready for the responsibilities of running a child care. The course provides the information you need to get on the right path for you and the children you plan to serve. This includes:
Health and safety information

The basics of building a child care business

Resources to help you make the decision of which type of care you would like to provide
Completion of Orientation I is required for those planning to open a licensed home or center in Indiana. It is strongly encouraged, although not required, for those opening an unlicensed registered ministry.